Thursday 05 November 2015 at 5:21 pm. Used tags: fear, phobia, socialisation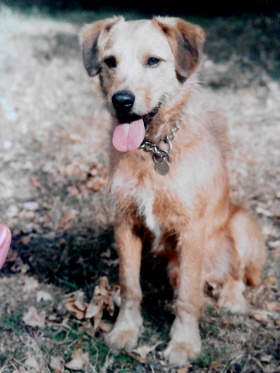 If someone has a bad experience with a certain type of dog, I can understand why they might have a fear of all dogs that look the same way.
Since I am a professional who works with dogs every day, I know it's not fair to judge a dog by their appearance. I know to judge a dog by their actual behaviour. But the average person may not know this.
So how can we educate the general population? How can we help people learn they don't have to be afraid of most dogs?
I don't have the answers, but I do have a few ideas:
Firstly, we can give people space while walking our dogs. Most people smile when they see my dog, but every now and then I notice someone eyeing him tentatively and moving away.
I am not offended by this, and I try to give all people a little space when I'm walking my dog. I do the same when I'm walking any type of dog big or small. We are all aware that certain dogs are in need of space. Well, some people are also in need of space!
As an example, many years ago I had a Terrier cross Retriever cross Whippet. (They didn't have any Border Collie types at the RSPCA's shelter so what's a boy to do ;~)
One day when walking back from the woods, just as I came around the final corner home, I bumped into a young lad who jumped away & panicked at the sight of my dog. Harry took this erratic & jerky body language to mean the lad wanted to play & was all ready to start bouncing playfully so I quickly got his attention to arrest any further excitement & apologised to the young lad for making him jump. A friend who was with me couldn't understand why the lad had panicked, as most of us probably wouldn't, but being a fellow phobic, I had a good idea where this poor kid was coming from as he was obviously dog phobic. The experience taught me a valuable lesson.
Some people don't like dogs, and some people are afraid of dogs. Because of this, I reward my dog for paying attention to me vs. sticking his head out to lick or sniff someone. However, if I meet someone who definitely wants to say hello to my dog, I'll actively encourage it. It's great for the other person as well as my dog's socialisation. It's such a shame that I see so many people who won't let their dogs socialise with both people & other dogs, but that's a story for another day!
No comments