Thursday 17 December 2015 at 10:49 am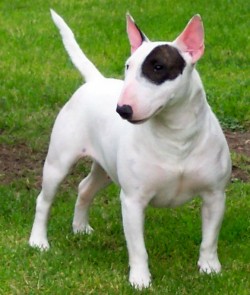 I met a new client the other week with a fabulous Bull Terrier who found it very hard to drop on command. So this week we started to work on this using our normal method of getting the dog to leave treats on the floor & gradually building it up to leaving toys, followed by dropping toys.
The training was going really well for the clients & Eddie, until he decided to take his toy to his basket to lie down for a good chew!
Read More